Home
Piano Types for You – The Best Guide for Buying Play now, Play for life
You may be taking piano lessons or an expert too. Having a proper piano that suits your needs is essential. Here we give you the best guide to find a piano that suits your needs.
Vertical Pianos
Vertical pianos are a common type of piano. They are called vertical pianos as they are made up ofvertical strings.Their height ranges from 3 to 5 feet. They are highly cost effective. They are best suited for churches, schools, homes, and music studios as they consume less space.
Types of Vertical Pianos and their heights
· Spinet Vertical Piano– 36 to 40 feet
· Console Vertical Piano– 40 to 43 feet
· Studio Vertical Piano– 44 to 48 feet
· Upright Vertical Piano– 45 feet and above
Upright and console pianos are extremely durable and are best suited for kids learning. Upright Pianos are smaller than grand pianos but are still rich in their sounds. These are good for the intermediate learners who are starting to become a musician. They aren't as expensive as a grand piano and are available in various designs. They are also called Vertical Pianos.
Vertical Pianos are the tallest of all the pianos today.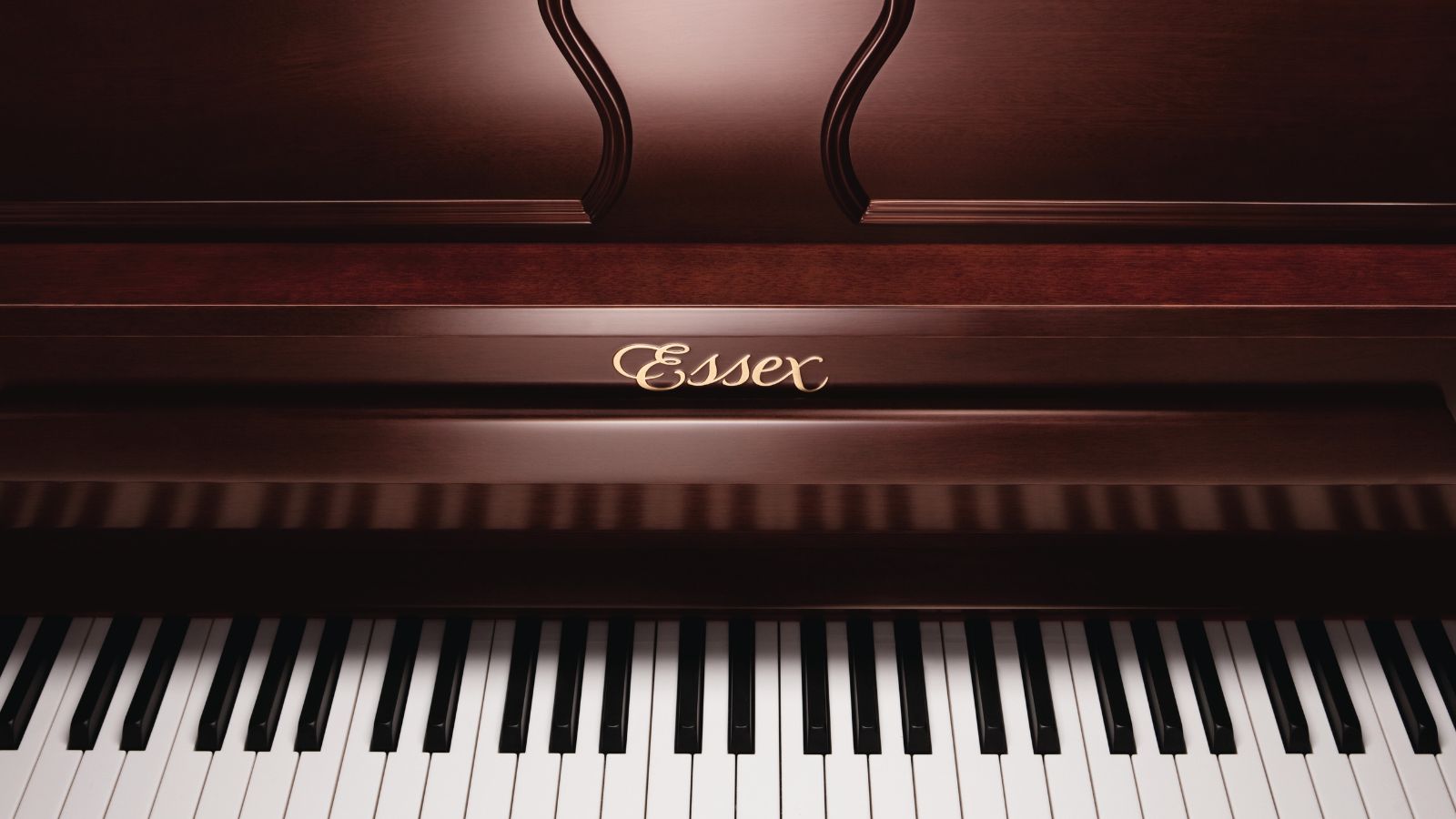 Grand Pianos
Larger the piano, larger the sound board and hence better the tone quality.
These are called the 'Grand' for their size and hence the finest tones. Their sizes range from 4 feet to 9 feet and hence produce the finest tone.
Types of Grand Pianos and their lengths
· Petite Grand Piano - < 5'
· Baby Grand Piano – 5' to 5'5"
· Medium Grand Piano – 5'6" to 5'9"
· Living Grand Piano – 5'10" to 6'9"
· Ballroom Grand Piano – 6'10" to 7'10"
· Concert Grand Piano – 8'11"
Grand pianos are best suited for professionals and performers. However if you are looking for a grand piano for home, baby grand are good choices for they give the same sound effects of a grand piano. Baby grand pianos are also affordable.
Digital Pianos
Digital Pianos are compact and cost efficient. They are young and just 20 years old. They are the best choice for beginners. They are budget pianos and weigh less.
Digital pianos can even be plugged into headphones and hence convenient in small houses or apartments.

Types of Digital Piano
· Console Piano – Carries cabinet design and are Generally used in home
· Stage Piano – More portable and suited for performing musicians
Electric Pianos
These are the starter pianos. Their sounds are not the same as that of a traditional piano. However Electric Pianos are good choices for a starter.
They are just plugged into an onboard computer and the computer makes the sound. All the computer operations like recording, digitalising the composed music, researching for syncing of tones can all be done with Electric Pianos. They can also be plugged into a head phones.
Analogue Classics
Analogue Classics is a type of an electric piano, but a precursor. They are very similar to an electric guitar.
With a high quality speaker, an Electric piano produces the effect of a traditional piano.
Customised Pianos
As the name suggest, the customised pianos are built according to customer's choice of color, design, shape and every other feature. Customised Pianos are expensive and are often considered a luxury item to boast your home with your opulence.
Self Playing Pianos
They play music automatically by reading a perforated paper. It gives the sound of a traditional piano without having a person playing it. They are best suited for commercial purposes to attract customers. As the self playing pianos belong to 1900s they are slowly becoming a good collector piece!
Where words fail, music speaks. While playing a piano music comes alive and emotions rise.


External Links: